I couldn't deny it any longer. Working with tweens, I need to keep up to date with popular reads. If I haven't personally read what's popular I can not make a great book suggestion, right? So I have caved. I picked up.... The Fault in our Stars. *GASP*
Without further ado, welcome to TEASER TUESDAYS! 6-2-14 edition!
Teaser Tuesday is a meme hosted by

Should Be Reading

, in which we post a little *non-spoiler* teaser of the book we are currently reading.
I must admit, I'm not loving it. I'm not even really liking it. I'm hoping to have an 'aha' moment, but I am not yet seeing the hype. I'd much rather prefer Eleanor and Park by Rainbow Rowell. *Shrug*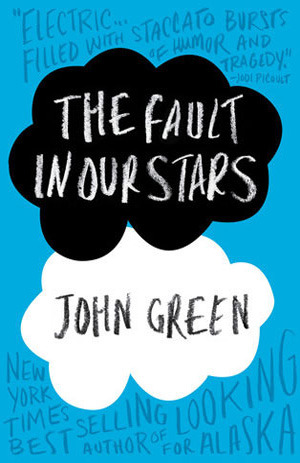 Pg: 24
"(I didn't tell him that the diagnosis came three months after I got my first period. Like: Congratulations! You're a woman. Now die.)"