Only 3 more of these until I hop on a plane for BEA! If you are interested in meeting up, exchanging buisness cards, or just saying 'Hi!' to my adorable 1 year old, leave me a message!
I'd love to make a post after BEA with links and comments to all of the bloggers I met while there! How fun would that be?
Without further ado, welcome to TEASER TUESDAYS! 5-13-14 edition!
Teaser Tuesday is a meme hosted by
Should Be Reading
, in which we post a little *non-spoiler* teaser of the book we are currently reading.
Today's selection is from The Unbecoming of Mara Dyer. I am late to this book. It came out in 2011. However, a student was reading it, and told me I NEED to read it. So, here I am. I am only on chapter 5, but I am enjoying it so far!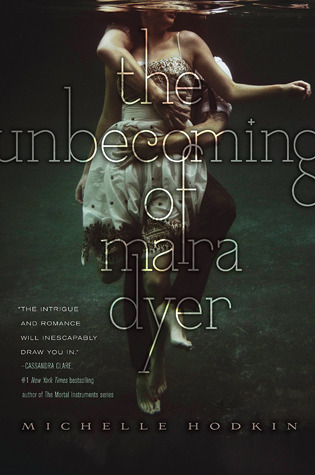 Pg: 36
"I turned away and picked up my pace. I walked away fom him, slowly at first, then ran. I glanced over my shoulder once, just to see if he was still there.
He was.
And he was close."
I can't wait to read more of this book! Have you read it? Link to me your review, if you have one!